What is chin augmentation, and how does it work?
Before any procedure, as one of the premier facial plastic and reconstructive surgeons and ear, nose, throat (ENT) doctors in Los Angeles, Dr. Aminpour consults with you to discuss what you hope to achieve. Whether it is a surgical chin augmentation or a non-surgical chin augmentation, your procedure will be an outpatient, same-day treatment at Hills Aesthetics, a private, luxury outpatient surgery center.
If you are having a surgical chin augmentation, the session will involve anesthesia and has a slightly longer recovery time. The surgical enhancement involves placing a silicone chin enhancement, custom-fitted to achieve the look you want. If you are undergoing a non-surgical chin augmentation, it involves the injection of dermal fillers, either Restylane or Juvéderm. The dermal filler adds volume to the chin but requires retreatment over time.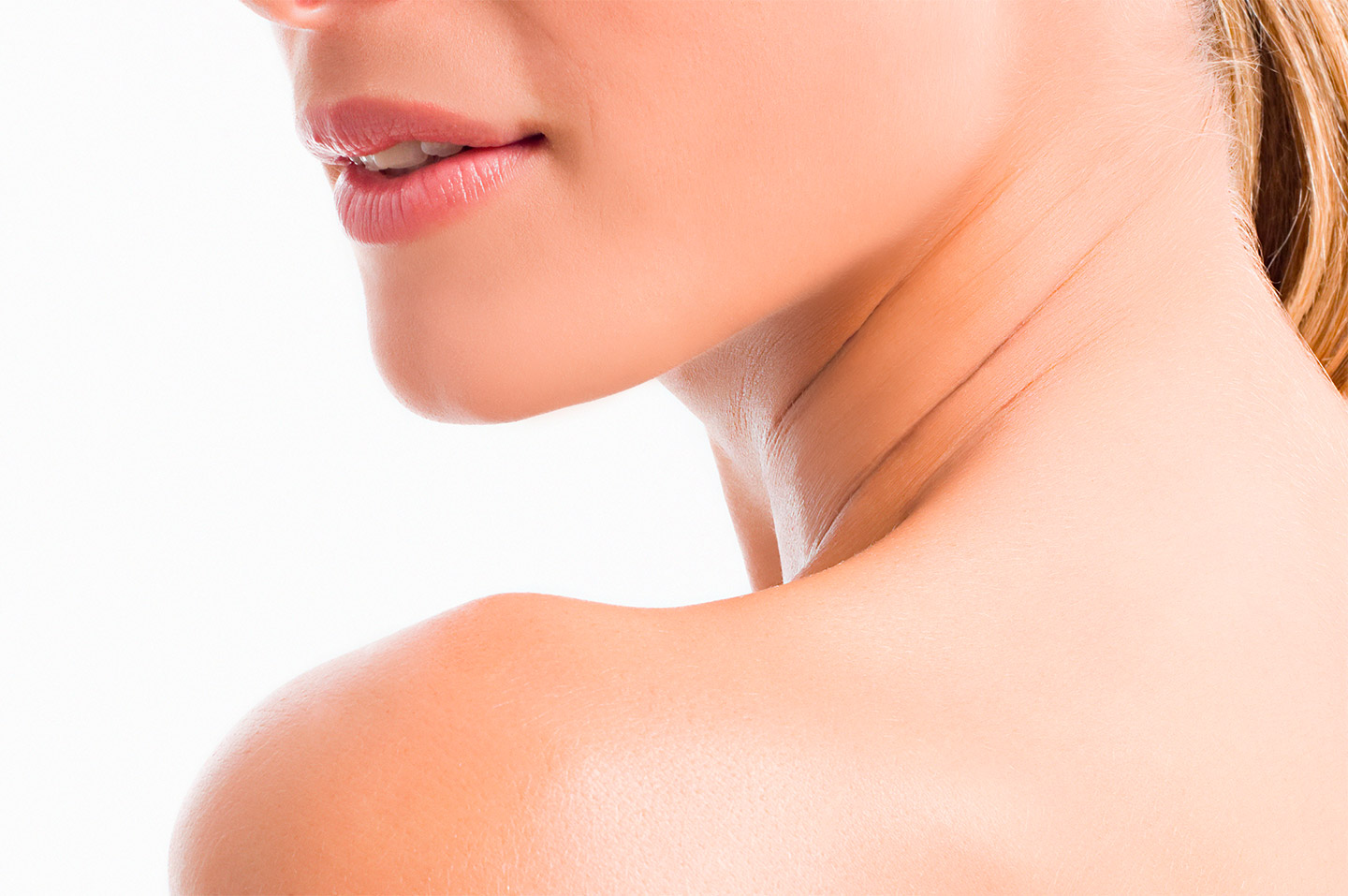 ---
What can a chin augmentation do for me?
If you have any of the following chin structure issues, chin augmentation could be right for you:
Receding chin
Small chin
Uneven chin structure
Flat chin
Sloping chin
Asymmetrical chin
---
What are the chin augmentation procedures like?
During the surgical chin augmentation, Dr. Aminpour makes a small incision in your mouth or below your chin. He will then be able to create a surgical pocket into which the chin implant is placed and molded around your natural chin structure. The incision is then closed with sutures.
Due to Dr. Aminpour's expertise, the entire surgical procedure typically takes less than an hour, and you can return home to rest and recover. The non-surgical augmentation is applied through a series of quick injections of dermal fillers, which are hyaluronic acid (a naturally occurring compound that adds volume.) The process takes typically Dr. Aminpour less than an hour, with no recovery time.
---
What is chin augmentation recovery like?
To protect your incisions after surgical chin augmentation, you will likely need to sleep with your head elevated, face up for one to two weeks, but you should experience nominal downtime and minimal discomfort after the surgery. A cold compress and pain medication can soothe any pain or discomfort. Most patients can return to their daily activities within a week or less. Within a month, you will see results that look natural.
The final result is achieved after any residual swelling has gone down, at about the three-month mark. With non-surgical chin augmentation, you may have minor swelling, although this usually fades quickly. You will see the results of your enhancement immediately.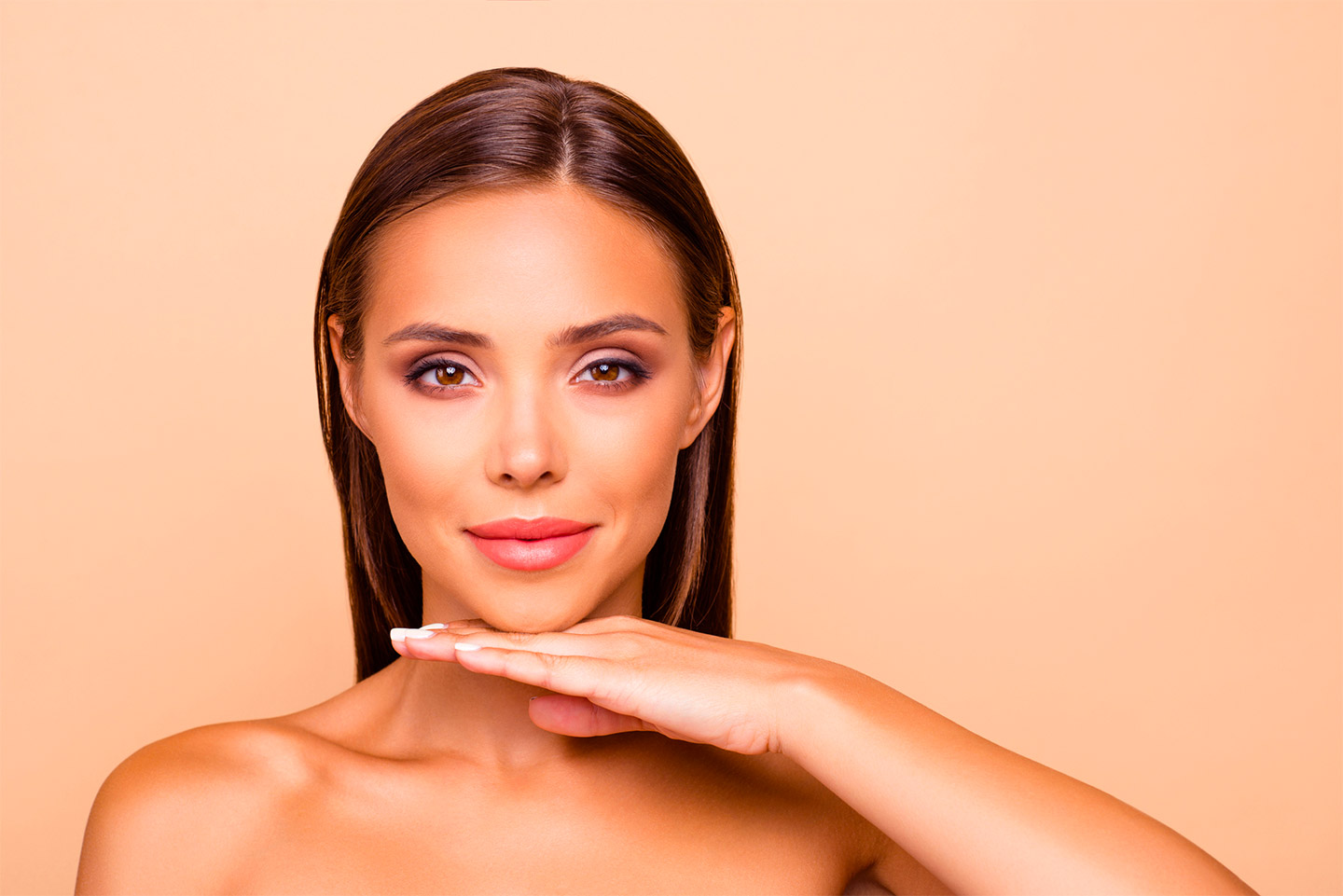 ---
Who is a candidate for chin augmentation?
According to Dr. Aminpour, you are a candidate for chin augmentation if you are healthy, interested in enhancing your chin or improving the proportions of your facial features. You could be a good candidate if you have a receding or "weak" chin or want to enhance the definition of your jawline and neck. If you inherited a smaller chin or want to reduce the appearance of a full or double chin, chin augmentation procedure with Dr. Aminpour, either surgical or non-surgical, could be the answer.
---
What are the benefits of chin augmentations?
Both procedures are as minimally invasive as possible and have few side effects. With surgical chin augmentations, you have long-term results that look and feel like your real chin. They will not change as you age. Non-surgical chin augmentations are malleable and provide the opportunity to adjust the look in partnership with Dr. Aminpour. A non-surgical chin augmentation procedure requires no downtime.
---
Why choose Dr. Aminpour for your chin augmentations?
Dr. Shervin Aminpour offers the highest quality care and the most innovative treatments in the pursuit of optimal outcomes. He believes in a philosophy of service and honesty, and only suggests treatments and procedures that support your personal aesthetic vision. He is here for you from your first chin augmentation consultation to your last follow-up. Call today for your first appointment.