Types of lip augmentation
Lip fillers
Some of the most popular injectable facial fillers are those made of a substance called hyaluronic acid. This is a substance that mimics a natural substance found in the body, so there is no risk of allergic reaction. There is also less tendency to form bumps or produce unwanted results. These types of lip fillers are more preferred than collagen for their safety and for their effective results in creating a defined and full lip. There are a variety of facial fillers on the market, but each one allows Dr. Aminpour to fully control the size of the lip augmentation. You can also opt for multiple treatment sessions at our Los Angeles office to allow you to gradually increase the size of your lips over time.
Surgical procedures
If you are unhappy with the volume of your lips or their shape and want a more permanent solution to dermal fillers, surgery may be the right option. There are several surgical techniques that can be used to increase the size of the colored surface of the lips, called the vermillion, or to add fullness.
Fat transfer
Fat transfer is longer lasting than injectable facial fillers and produces a full, natural result. There is no risk of allergic reaction, as the fat is taken from each patient individually using minor liposuction of the thigh or abdomen. Once the fat is processed and cleaned, the fat is transferred to the lip based on your lip augmentation procedure plan with Dr. Aminpour.
Lip implants
Lip implants can be composed of human soft tissue or of safe, synthetic materials. Today, lip implants offer the volume that many people are looking for with safe, natural results. The results of lip implants are much longer lasting and lip implants often provide more volume with a more natural appearance than can be attained with fillers alone. When you visit us at our Los Angeles office, ask Dr. Aminpour about your lip implant options.
Dermal Grafts
In this method, Dr. Aminpour uses the patient's tissue to form a natural implant. This can be done while having a facelift where the extra tissue removed from the face is reformed and placed under the vermillion.
Vermillion Advancement
When aging has decreased the size of the lips, vermillion advancement can be done to increase the colored area. In this method an incision is made along the lip border and a thin strip of skin is removed. This allows the vermillion to be drawn forward which in turn creates a larger surface area of the colored portion of the lip.
Lip Lift
This option is particularly good for those with a downturned mouth. The upper lip is increased by surgically shortening the skin under the nose which then lifts the upper lip. The drooping mouth is lifted by removing extra skin from the side of the mouth through tiny well placed incisions.
Dr. Aminpour sees many patients who opt to fix their thinning lips during their facelift procedure. This shortens the recovery time and provides patients with solutions for two of the most frustrating aging problems during one surgery.
There are several surgical options available to those seeking among the best lip augmentation Los Angeles can provide. Trusting such a prominent facial feature to a board certified plastic surgeon is the best way of ensuring your results won't look artificial or exaggerated.
Dr. Aminpour can advise you of your best options after a thorough examination and after listening carefully to what you are hoping to accomplish by having lip augmentation. Los Angeles residents only need to call for an appointment or if you are planning on flying in for more than one treatment, make sure to ask Dr. Aminpour about lip augmentation as part of your rejuvenation plan.
How long do the results of lip augmentation last?
This depends on the type of lip augmentation procedure that you and Dr. Aminpour choose. Collagen and other types of injectables usually last for a matter of months, requiring follow up appointments to maintain volume. Lip implants or fat transfer procedures can provide more long-lasting results. Dr. Aminpour will be happy to discuss all of these options with you and make a recommendation that is best aligned with your particular goals and facial features so he can perform some of the best lip augmentation Los Angeles has to offer.
Before & Afters
Within these galleries, you will find many examples of how Dr. Aminpour routinely delivers among the highest standards of facial plastic and reconstructive care.
View More
Benefits of lip augmentation with a facial specialist
The eyes, nose and lips are the main features of the face. By undergoing a lip augmentation procedure with a facial specialist, such as Dr. Aminpour in Los Angeles, you will be receiving the benefit of his facial expertise in terms of bone structure and natural harmony of the face. Any lip augmentation needs to be designed to complement your natural facial features. Each lip augmentation needs to be considered in light of the size of each patient's eyes and nose to ensure a balanced result.
Lip augmentation recovery
Lip augmentation recovery is faster than many other cosmetic surgeries and does not result in extreme bruising, making it one of the most popular procedures available. Swelling is the most obvious side effect and will reduce in about one week.
Am I a good candidate for lip augmentation?
Good candidates for lip augmentation are those with thin lips who would like additional volume.
People with recurrent cold sores, scarring around the lip area and diseases such as diabetes or lupus are not good candidates for lip augmentation as these conditions increase the likelihood of complications or undesirable results.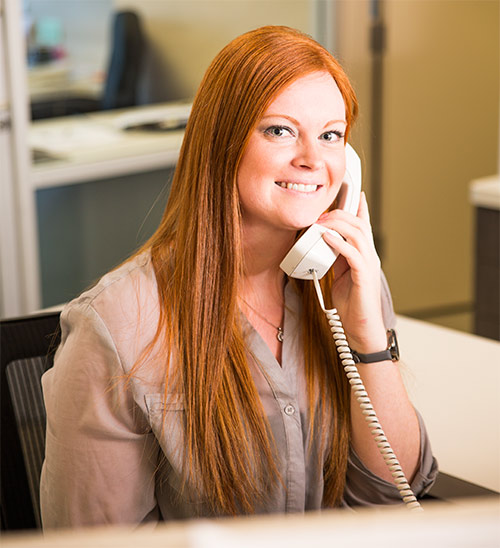 Schedule a consultation
If you are interested in lip augmentation, your next step is a consultation with Dr. Aminpour at his Los Angeles office. During this time, he will gather all information regarding your exact circumstances, allowing him to relate lip augmentation to you. As a double board certified facial plastic surgery specialist, Dr. Aminpour delivers among the lip augmentation Los Angeles has available. Please call us today to schedule a consultation.