As plastic surgery and the rhinoplasty procedure were just developing, little attention was given to nasal variation and ethnic backgrounds. Often there was a "one-size-fits-all" approach, which didn't get natural or aesthetically pleasing results.
Today, skillful facial surgeons tailor each rhinoplasty to the face of each patient, for natural, balanced and flattering results. As one of the best nose surgeons Los Angeles has to offer, Dr. Aminpour is highly experienced and competent in performing rhinoplasty for patients of all ethnicities.
Dr. Aminpour takes the time and care to listen to each of his patient's unique concerns to work with them to get it right the first time. All too often Dr. Aminpour receives patients who come in for a secondary or revision rhinoplasty. Those cases are usually preventable under the proper skill and experience. If you are one of the few coming to his office for revision rhinoplasty in Los Angeles, know that his years of experience puts him in a position to handle any necessary revisions while maintaining a balanced aesthetic.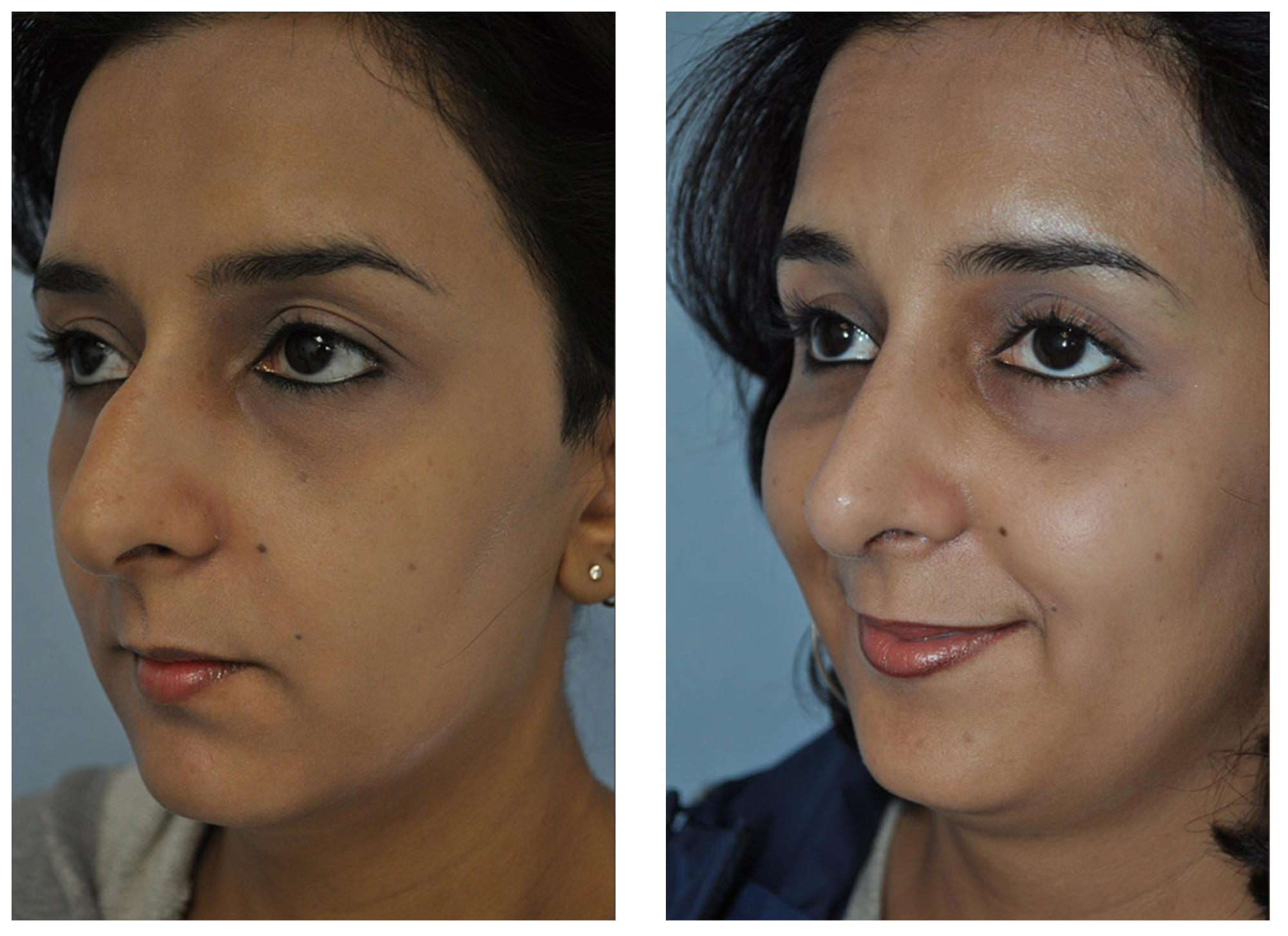 See More Results
What is Ethnic Nose Surgery?
Ethnic rhinoplasty is a custom rhinoplasty (nose job) that focuses on creating a natural, refined non-Caucasian nose. The procedure demands the skills of a talented facial plastic surgeon who has a lengthy background in ethnic rhinoplasty, as it differs significantly from a standard rhinoplasty. Dr. Shervin Aminpour has the talent and surgical skills to help you retain the beautiful features of your heritage while creating a balanced, aesthetic nose shape, pleasing in appearance.
How is it performed?
Ethnic rhinoplasty is similar to other forms of rhinoplasty in some respects, including the incision placement and the type of sedation used for the procedure. The difference will mainly lie in your surgeon's thorough knowledge of differences in various nose structures. Every procedure is unique to the individual, creating a result that enhances your facial features while honoring your heritage.
During your consultation, you will inform Dr. Shervin Aminpour how you would like your nose to appear after the procedure. Your vision for your nose is important; we want to know what you are hoping to accomplish, whether narrowing of the nostrils, smoothing a hump on the bridge, or reducing the size of a larger nose tip, or adding height to a flatter nose bridge. Because ethnic rhinoplasty is more involved than Caucasian rhinoplasty, the procedure should only be entrusted to an expert surgeon with years of experience in this delicate procedure.
How much does ethnic rhinoplasty generally cost?
Ethnic rhinoplasty surgery varies in cost based on the extent of the changes needed. The procedure may cost between $3,000 and $11,500. Meet with us for a custom quote for the procedure.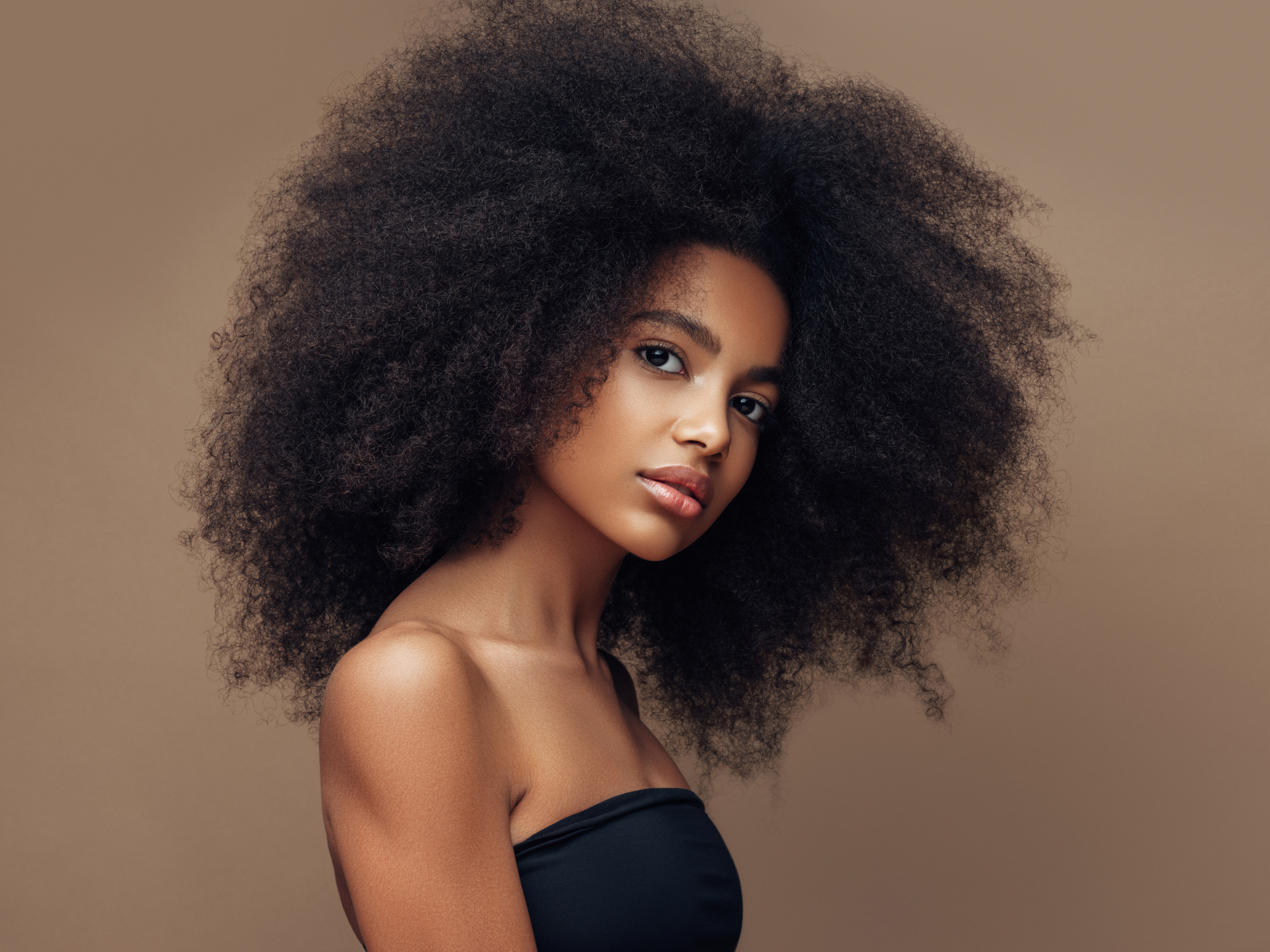 ---
Types of Ethnic Rhinoplasty
Middle Eastern Rhinoplasty
Dr. Aminpour specializes in Middle Eastern rhinoplasty and complementing the traditional features of Middle Eastern descent. Depending on the particular ancestry of his patient, whether Arab, Persian or Armenian, he will customize a surgical plan to flatter classic Middle Eastern features after fully discussing his patient's goals during their consultation. Changes may include creating a more refined tip, lifting the tip and reducing a nasal hump.
Changes to a Middle Eastern nose can be as natural or as "Westernized" as the patient prefers. But this is a discussion that each patient should have with Dr. Aminpour directly. In this way, Middle Eastern patients are not given a Westernized nose by default, but can discuss their options and get natural, flattering and ethnically appropriate results. Many patients do not in fact want a more Caucasian nose, and Dr. Aminpour is skilled in maintaining Middle Eastern features, which is why his patients often say he delivers among the best ethnic rhinoplasty in Los Angeles.
Asian Rhinoplasty
Common nasal traits of patients of Asian ethnicity include a broad or wide nose that sometimes appears flat and round nostrils. Patients of Asian descent often choose to undergo nose jobs in order to further define the bridge of the nose or to refine the nostrils. These changes can complement the natural features of the patient and also can improve breathing significantly.
As an experienced ethnic nose job surgeon in Los Angeles, Dr. Aminpour is skilled in reshaping and defining the noses of his patients of Asian descent and takes care not to create an overly pinched look in the tip or the nostrils. By using the patient's own cartilage from the ear or the rib in some cases, he can enhance the bridge and shape the tip for a result that flatters the face and enhances the eyes and other features.
Before & Afters
Within these galleries, you will find many examples of how Dr. Aminpour routinely delivers among the highest standards of facial plastic and reconstructive care.
View More
Latin or Hispanic Rhinoplasty
The Hispanic rhinoplasty or Latin rhinoplasty presents its own unique set of characteristics. While there are significant variations within all ethnic groups that span a range of nationalities, Hispanic noses in particular often have traits of European, African-American and indigenous peoples. The most variation is seen in the bridge of the nose which may be pronounced and Romanesque or flat and wide. Typically, the skin of the tip of the nose may be thicker and sometimes bulbous.
In cases of mixed ancestry, Dr. Aminpour relies on his extensive understanding of the entire facial structure to determine the nasal structure that would best balance and complement the cheekbones, eyes, brow, mouth and chin. By taking into account all of these variations rather than relying on a preconceived idea of a "Hispanic nose," Dr. Aminpour can find out exactly what his patients are looking for and can recommend changes and modifications that will look best on them.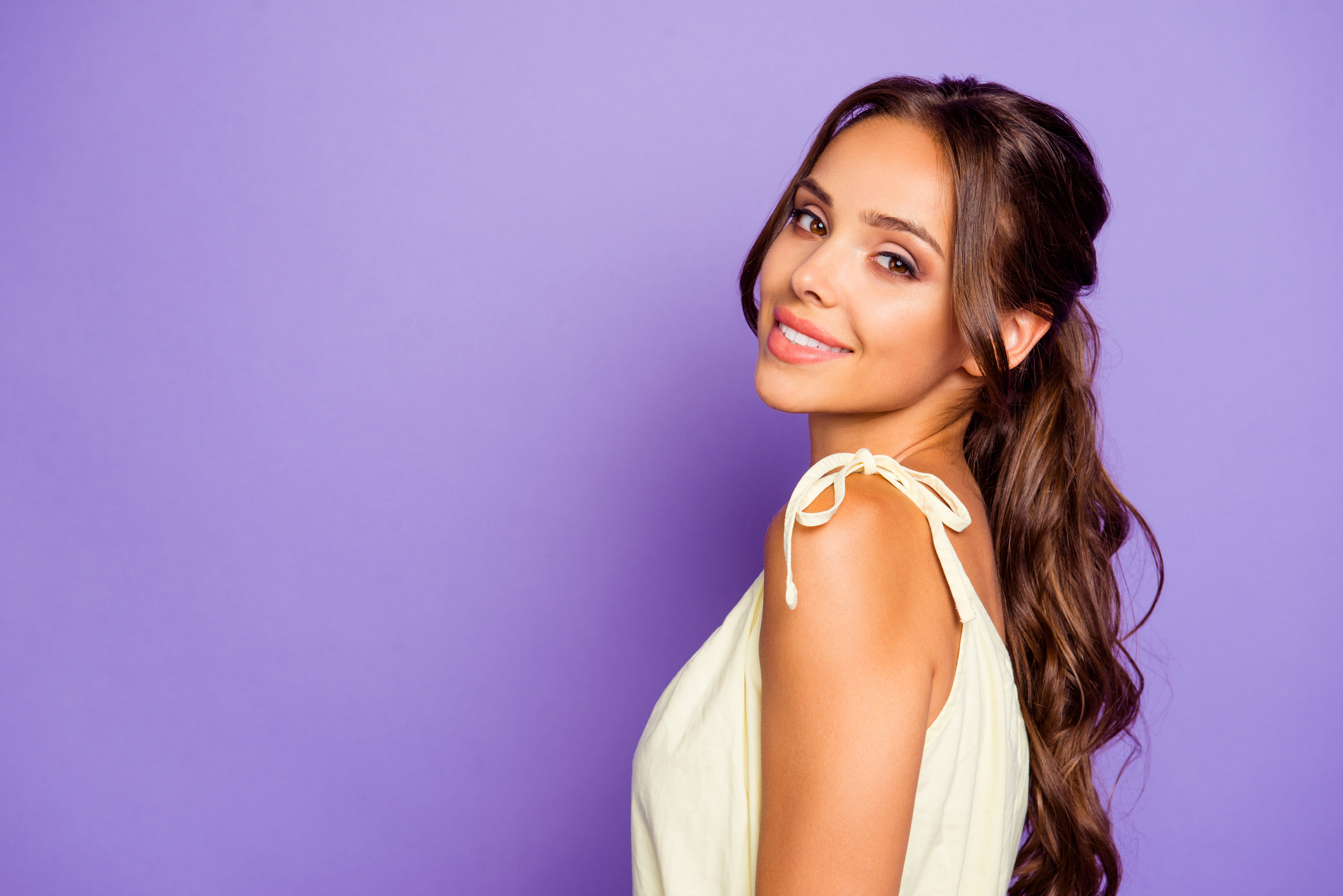 African-American Rhinoplasty
Patients of African-American descent often have a wide nasal bridge and sometimes wide or pronounced nostrils. It is also common to see round nasal tips without a significant amount of defining cartilage. Further definition can be achieved by using cartilage grafts from the ear or septum.
For African-American patients, it is extremely important not to create a European "one-size-fits-all" nose. This creates a situation where it is very obvious the patient has gotten plastic surgery—the nose does not fit the rest of the face and the natural facial structure. African-American nose surgeries can be very successful. They simply must reflect the natural beauty of the patient's face and facial structure. Dr. Aminpour goes over this with each patient during the consultation, where he makes sure to answer all of their questions and provide recommendations for their individual concerns. By doing this, Dr. Aminpour can then strive to deliver some of the best ethnic rhinoplasty Los Angeles has to offer.